Amazon Setup & Growth Services
Ecommerce Pathways Inc. is an accredited Amazon and eCommerce Agency that focuses on setting up, optimizing and growing your brand on Amazon
Whether you are selling on Amazon's marketplace via the Seller Central platform, or if you a are large mega-brand selling to Amazon via the Vendor Central channel. Our team of Amazon experts has years of both tactical and strategic growth experience on both sides of the Amazon's sales channel: the retail side (1st party selling) and the marketplace side (3rd party selling).
WE ARE equally in-depth, experienced and connected on both Vendor Central (amazon Retail) and Seller Central (marketplace/ 3p). We successfully served both super large brands side by side medium sellers on both platforms.
At the same time, WE ARE accredited and well-connected and respected by Amazon and their various internal teams. We work with Amazon to make things happen for our clients.
WE LOVE working with brands and businesses that are committed to build their success on Amazon and eCommerce for the LONG RUN…. Long term growth is our focus. If you are looking for a quick, short lived spike in sales, or just trying to capitalize on a quick arbitrage opportunity, we will not be the right fit for you.
WE ARE a smaller niche agency, super dedicated, professional, responsive, engaged and attentive…. No large agency stuff… our founder still text messages and communicates with clients via Whatsapp or text whenever needed.
WE ARE aggressive and pushing the limits for our clients employing the latest tactics and strategies, but always within Amazon's terms of service…. No black hat tactics here… we will never advise our clients to risk the health of their amazon account.
While WE ARE strategic and like planning, we are action-driven and progress-biased.
Consulting + Management + Implementation
+ Sales Representation
Multi-channel ecommerce represents a huge opportunity for your business. To effectively capitalize on this potential you'll need the expertise, best practice processes, strategic / tactical know-how, execution power and sales growth capabilities that specifically.
A Brand, Manufacturer, Wholesaler, Retailer, Distributor, Importer/Exporter:
Getting started or relaunching on any of your ecommerce channels?
Need to fix, improve, optimize any one or multiple ecommerce channels?
Need help managing resources & processes for rapid ecommerce growth?
Save: time & money
Avoid: costly mistakes & missed opportunities
Leverage: our experience, knowledge & connections
Grow: with Ecommerce Pathways
Contact Us To Schedule A Free Consultation
What Leader In Digital Say…

Ran is a true innovator in the on-line space. His skills in the E-commerce space are a combination of raw talent and years of experience. Ran's initiative and action taking drove strong revenue growth for the business. If you are looking for a high quality team to drive your ecommerce growth, I'd strongly recommend Ecommerce Pathways !
Dave Mack
VP Omni-Channel Retail SCI
(Former VP Ecomm Sears and The Source)

Ran proved great success as a respected leadership figure in the ecommerce and digital spaces. He is a trusted field-expert, whose opinion and foresight would serve any company very well. His team yielded double-digit YOY site traffic growth and a conversion platform which was found to out perform Google search-advertising by a factor of four to one.
John Fanous
Enterprise Client Development, Google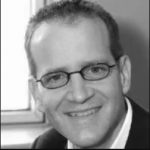 Ran is the kind of hands-on leader that gets things done. He has a deep understanding of how digital businesses work, and he relentlessly pursue success through execution and dedication.
Nicolas Gaudreau
CMO, Groupe Dynamite